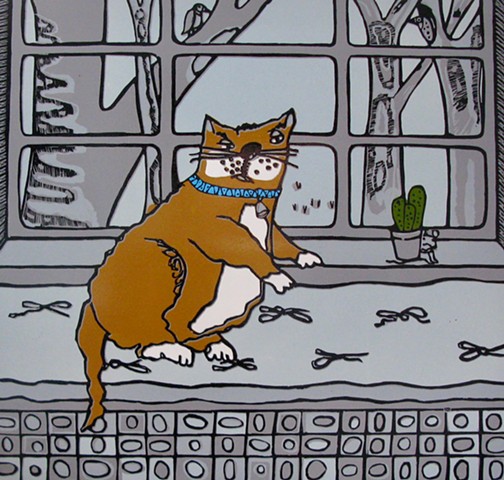 Fat Yellow Cat on a Window Seat
8 color reductive linoleum print
Image: 19" X 18" Paper: 26" X 22"
2022
"Fat Yellow cat on a Window Seat" is an 8 color reductive linoleum print depicting a sly and suspicious very fat yellow cat sniffing out a small mouse hiding behind a cactus plant on a windowsill. The outside world beyond the window depicts a blue hued landscape with birds and trees.
The image is 19" X 18" printed with oil based inks on a 26" X 22" sheet of Arches 88 printmaking paper.
There is an edition of 22.